Attention part of game for Freo's Brayshaw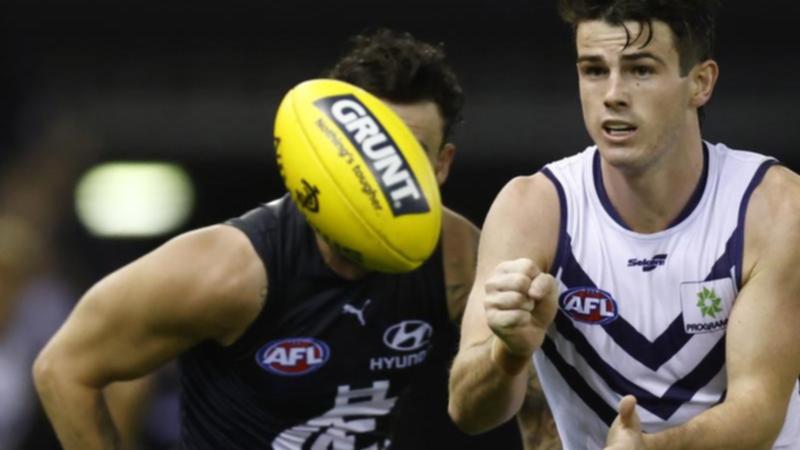 Fremantle coach Justin Longmuir is urging Andrew Brayshaw to embrace being tagged, saying the emerging midfield star should view it as a "badge of honour".
A week after being restricted to 19 disposals against Carlton, Brayshaw tallied just two in the first half against Hawthorn as James Worpel wore him like a glove.
In a bid to break the shackles, Brayshaw was sent to tag Tom Mitchell in the second half, and the move worked wonders.
Mitchell tallied 25 possessions in the first half, but he was restricted to just 12 thereafter.
Brayshaw then got off the leash himself with a nine-disposal final quarter to finish the match with 15 possessions in the 15-point win.
"He's going through a phase now where he's going to have to learn to deal with…